As an admin, when creating your own learning set, you can choose between two different layouts: the 'basic' layout and the linear layout. You can use this article to determine which layout best suits the way you want to present the study material.
The Basic Layout
If you have already worked extensively with All You Can Learn, this is the layout you are accustomed to. In this layout, the participant determines the order in which the assignments are completed. The assignments are presented as rows of cards that the student can click on to start a task, which can be divided into different chapters.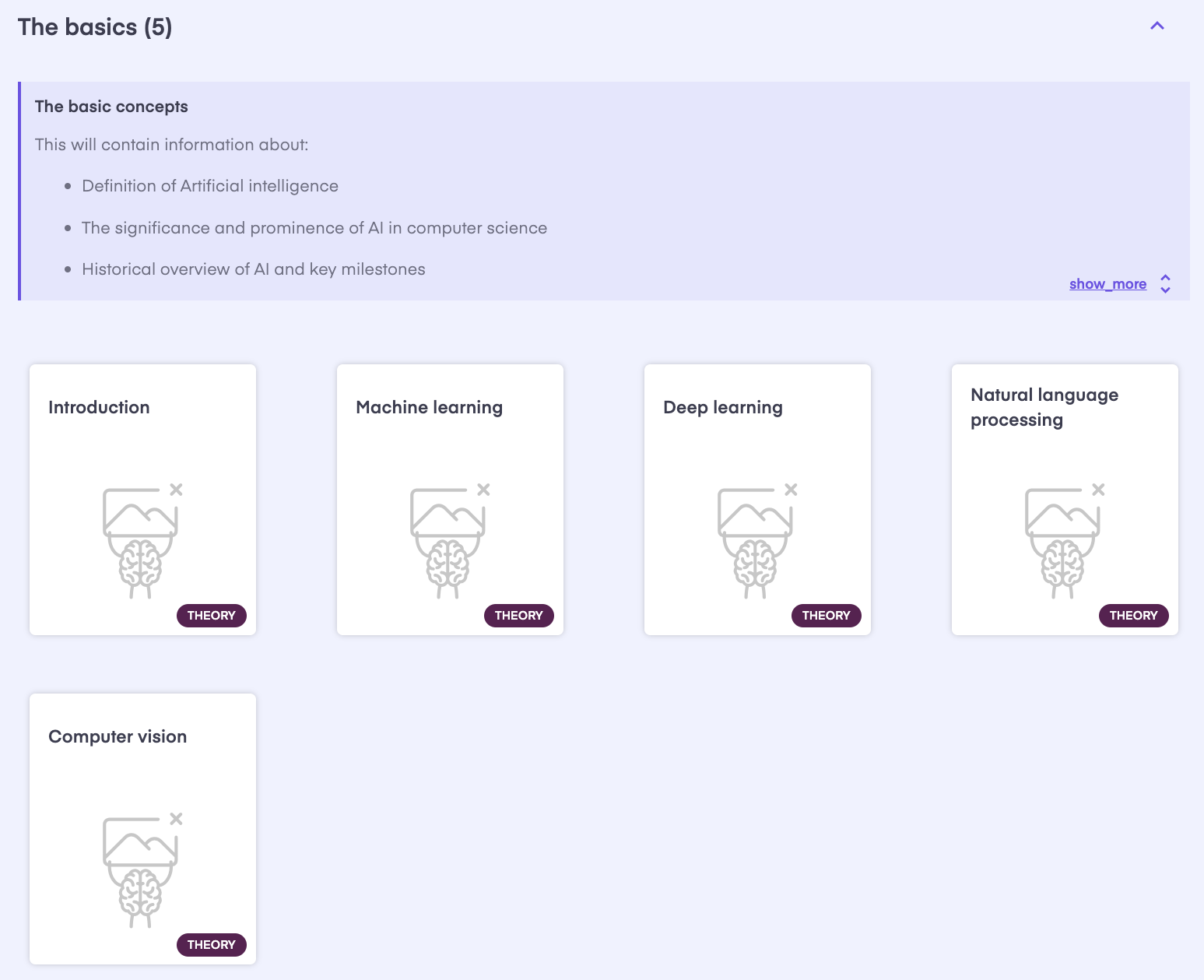 This layout is particularly suitable for learning sets with many assignments because the participant can freely choose the order in which to complete the tasks. Of course, it is possible to include prerequisites, which means that participants may need to complete a certain task before starting another. You can find more information about incorporating prerequisites here.
The Linear Layout
The main difference between the basic layout and the linear layout is that, in the latter, the participant views only the chapters initially and completes each of them in a fixed order. Once started with a chapter, the participant can navigate using previous/next buttons.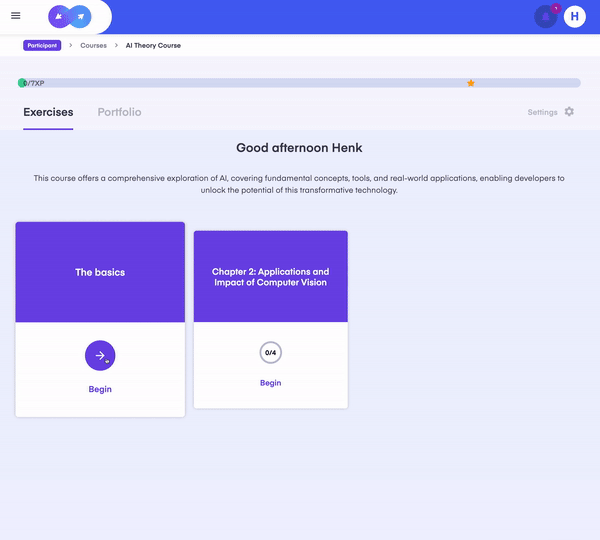 This layout is ideal for a learning set with a lot of theory, as you can offer the knowledge and tasks in an order where one piece of content within a chapter builds upon the other.
How do I switch between layouts?
When you edit a learning set, you will see the name of your learning set, its status, and the layout at the top. Click on the pen icon next to the layout name.

A menu will appear, allowing you to switch between layouts.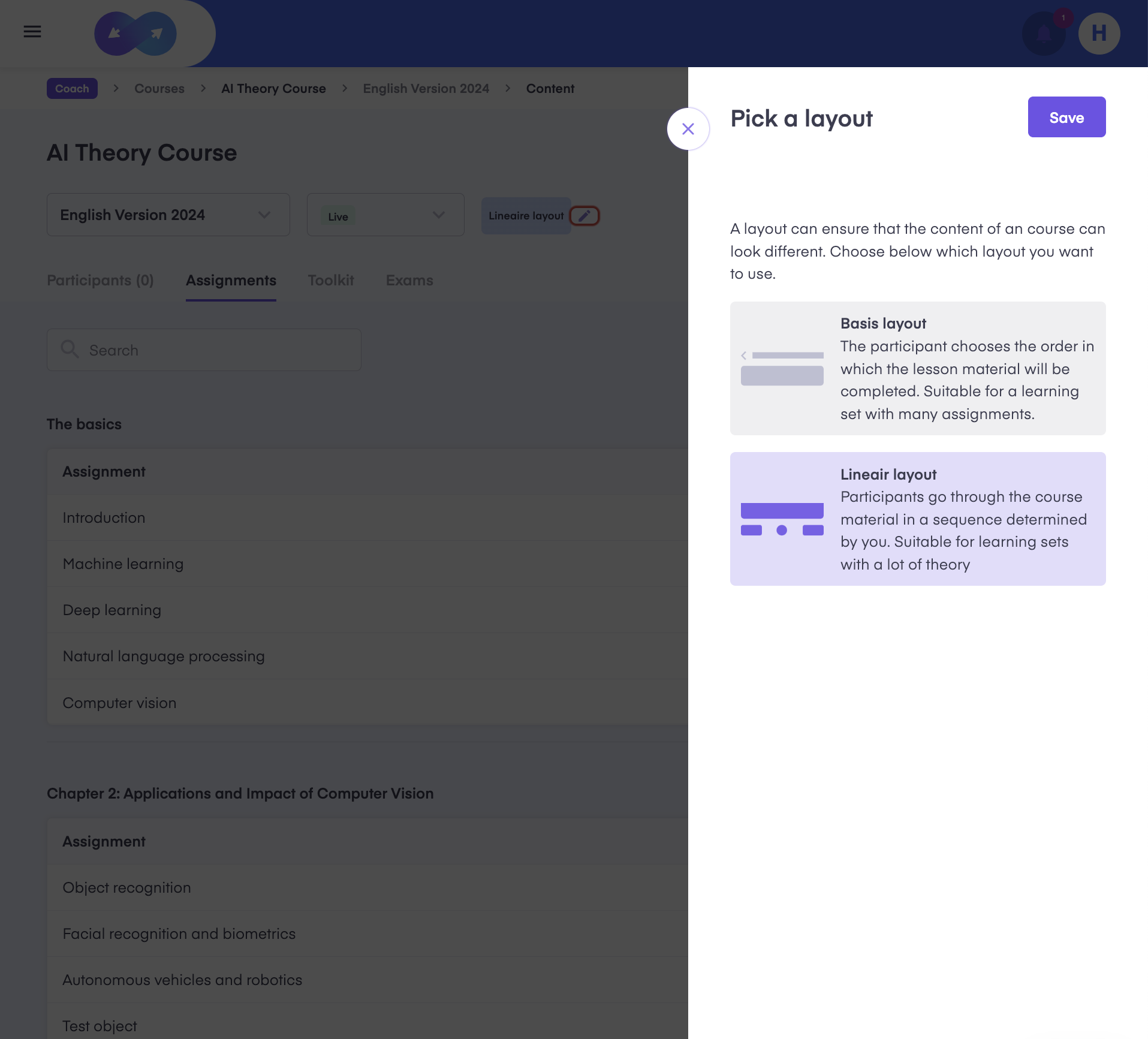 Want to print this article? Read here how to do it.