When you log in as a coach, you will see, on the left side of the 'My Learning Programs' tab, the (new) coach dashboard. This new view helps you maintain a comprehensive overview of your participants' work, as all the elements that were previously solely accessible through different tabs on the platform are now presented in one overview.


If you have worked with All You Can Learn before, you are familiar with the three tabs: 'My courses,' 'My participants,' and 'My review work.' These tabs still exist, but a fourth tab called 'Dashboard' has been added to the left side.



What can you find on your dashboard?
My courses
On the top left, you will see the learning programs you are enrolled in, up to a maximum of six. If you are enrolled in more than six learning programs, you will only see the six you were last active in. By clicking 'View All' or 'Explore Learning Programs,' you can access the complete list.
My participants
On the top right, you will see the four participants whose accounts you most recently viewed. Clicking 'View All' will take you to the full list.
Notifications
Whenever a participant performs an action on the platform related to your coaching, you will receive a notification. You can view these notifications by clicking the bell icon on the top right. Additionally, the four most recent notifications will also be displayed on your dashboard, below the list of participants.
My review work
Your review work is at the bottom. You can switch between 'Exams,' 'Sampling,' and 'Assignments' using tabs.
Comparison of the old and new situations
Right-click on the image and select 'Open in a new tab' to view the image in detail. This way, you can see the changes made to navigation within the coach environment.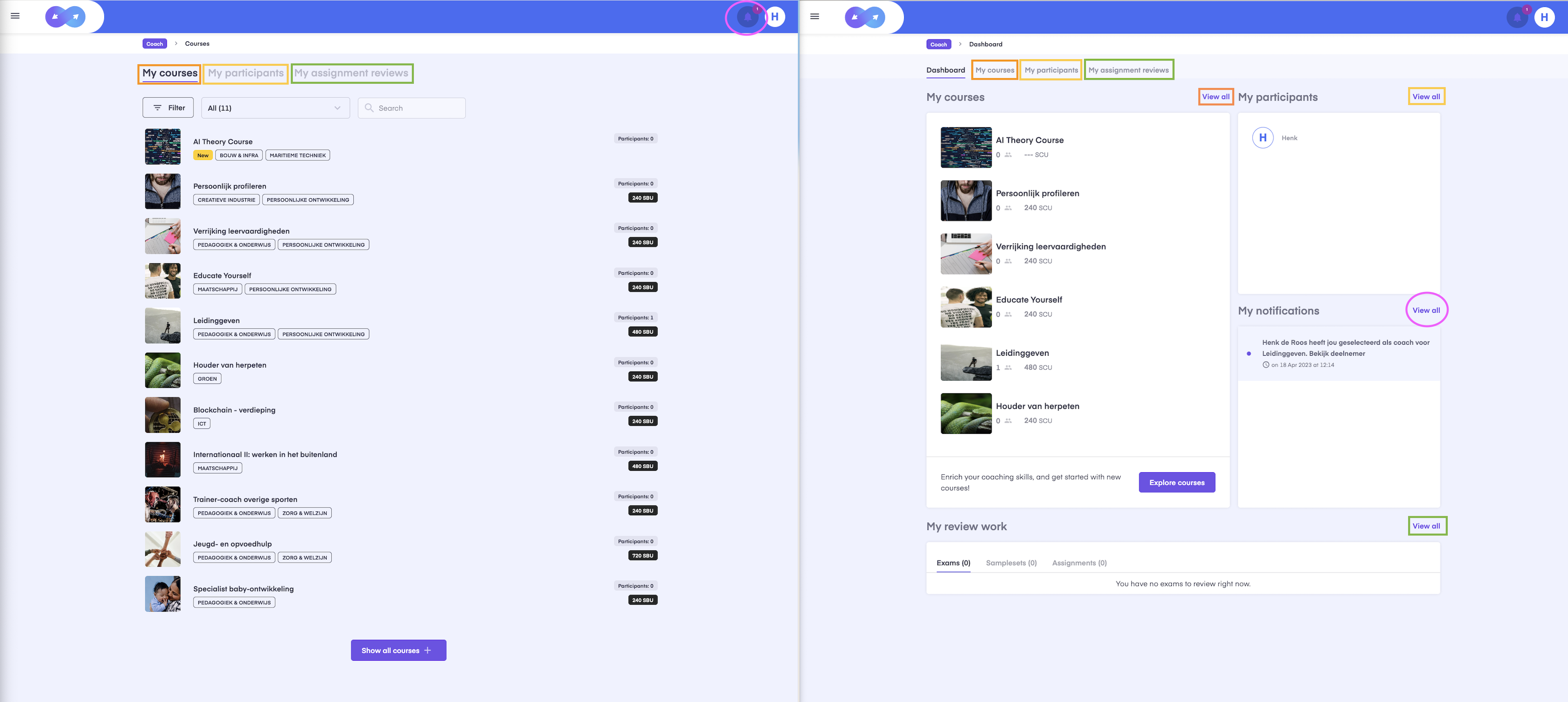 Would you like to print this article? Read here how to do that.