Do you have many linked participants from different classes? Then it can be nice to see which class each participant is in. In this article you can how you can add a class for each participant and sort hierarchically.

1. Go to your participant list and select the participant you want to add a class to.
2. Next, click on the blue button 'More' at the top right. You will now see information about the participant.
3. In the white field under 'Class:' you can enter the class code of the participant. You can then click on another suitable spot on your screen and the entered class will be saved.
When you go back to your list of participants you will see that the class code has been added.
You can sort by class using the arrows next to the heading 'Class' in your participant list.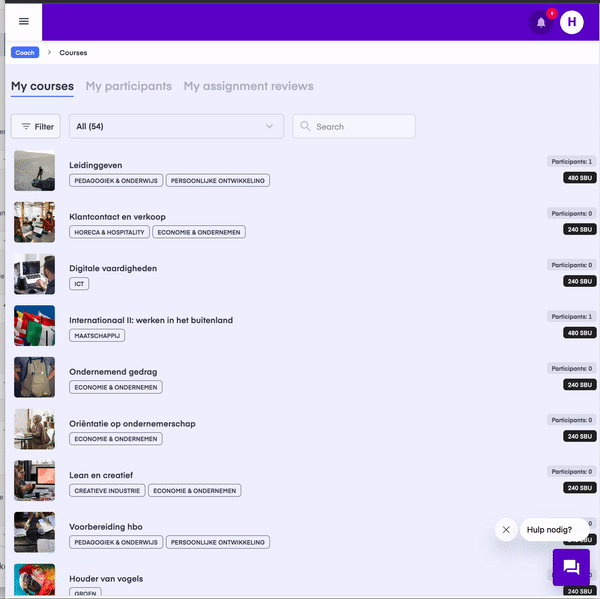 Tip!
You can also choose to group your participants. You can then give each group a class name so that you can easily filter the right group with the filter function. You do not have to enter a class per participant. Read more about grouping your participants here.
Do you want to print this article? Read here how to do that.